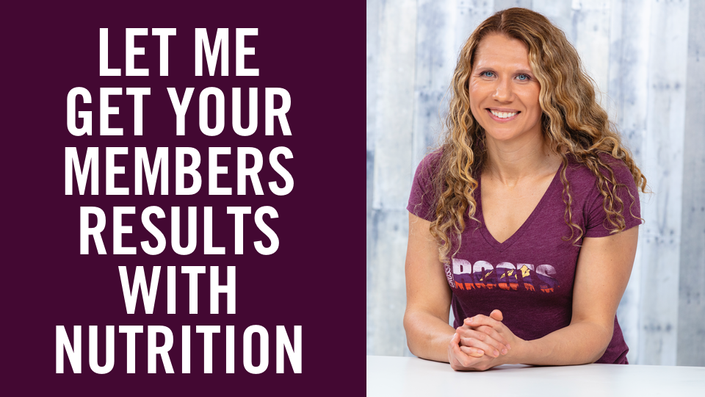 Affiliate Nutrition Program - Essentials
Let Me Get Your Members Results With Nutrition
• Are you TIRED of running a nutrition program when you actually started a fitness facility?
• Do you want a SIMPLE nutrition program to on-board members without all the work?
• Do you feel OVERWHELMED with all the information in the media for nutrition and know you aren't an expert?
• Are you SICK of seeing members not progress because they don't address nutrition?
• Do you WANT a non-dogmatic program that can work with an existing nutrition program?
By joining the OptimizeMe Nutrition Affiliate Program, you'll:
1. Have MORE TIME to focus on your core business by outsourcing foundational nutrition education.
2. Get members access to NUTRITION EXPERTISE so they finally drop the diet trends and get lasting results.
3. IMPROVE member retention by getting more results.
4. Create NEW REVENUE.
5. STRENGTHEN – not replace – any existing nutrition program by providing additional price point programs.
How does the program work?
The affiliate purchases a group of passes to Nutrition Essentials at a rate discounted from retail value ($69). These passes are re-sold to members under the gym's discretion to fit with their member onboarding and existing services.

Members with a pass start Nutrition Essentials on-demand and have lifetime access to the course.

Affiliates also get instructions and template digital marketing materials to launch the program.
What is included in Nutrition Essentials?
It's a 6-week program that focuses on the first two recommended dietary strategies of OptimizeMe Nutrition: the #800gChallenge® and Lazy Macros (#800gChallenge® + Protein).

Students also learn about key nutrition principles like quantity (calories and macronutrients) and quality, as well as answers to the most frequently asked questions (e.g., supplements, timing, fasting, and much more!).

The course contains approximately 120 minutes of content spread over 6 weeks with supplemental notes and practical worksheets for members to learn the basics of nutrition.

Also, EC is available for your member questions! They get real-time support throughout the course in Teachable.
Nutrition Essential Curriculum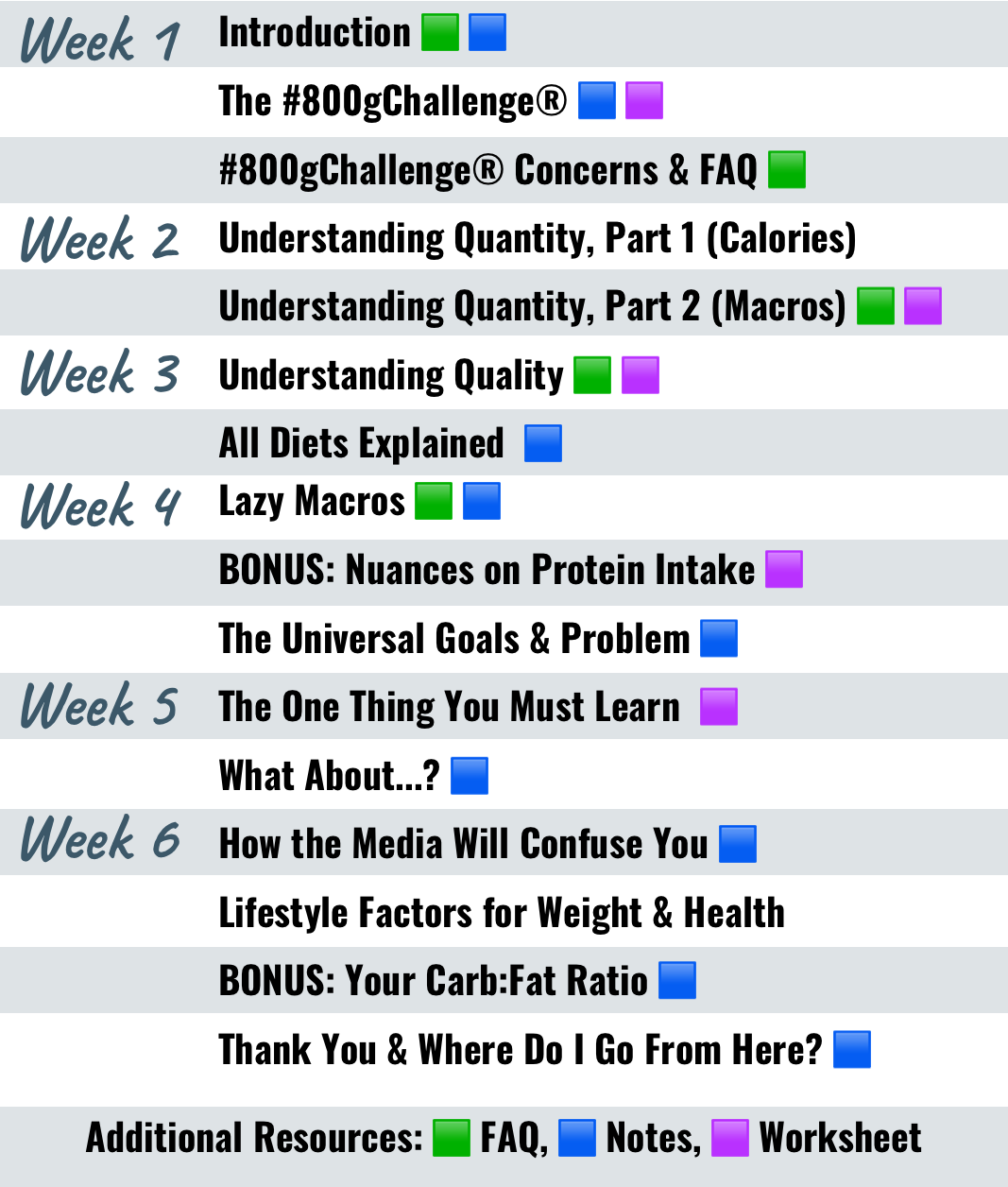 Questions?
Email EC at: [email protected]

Your Instructor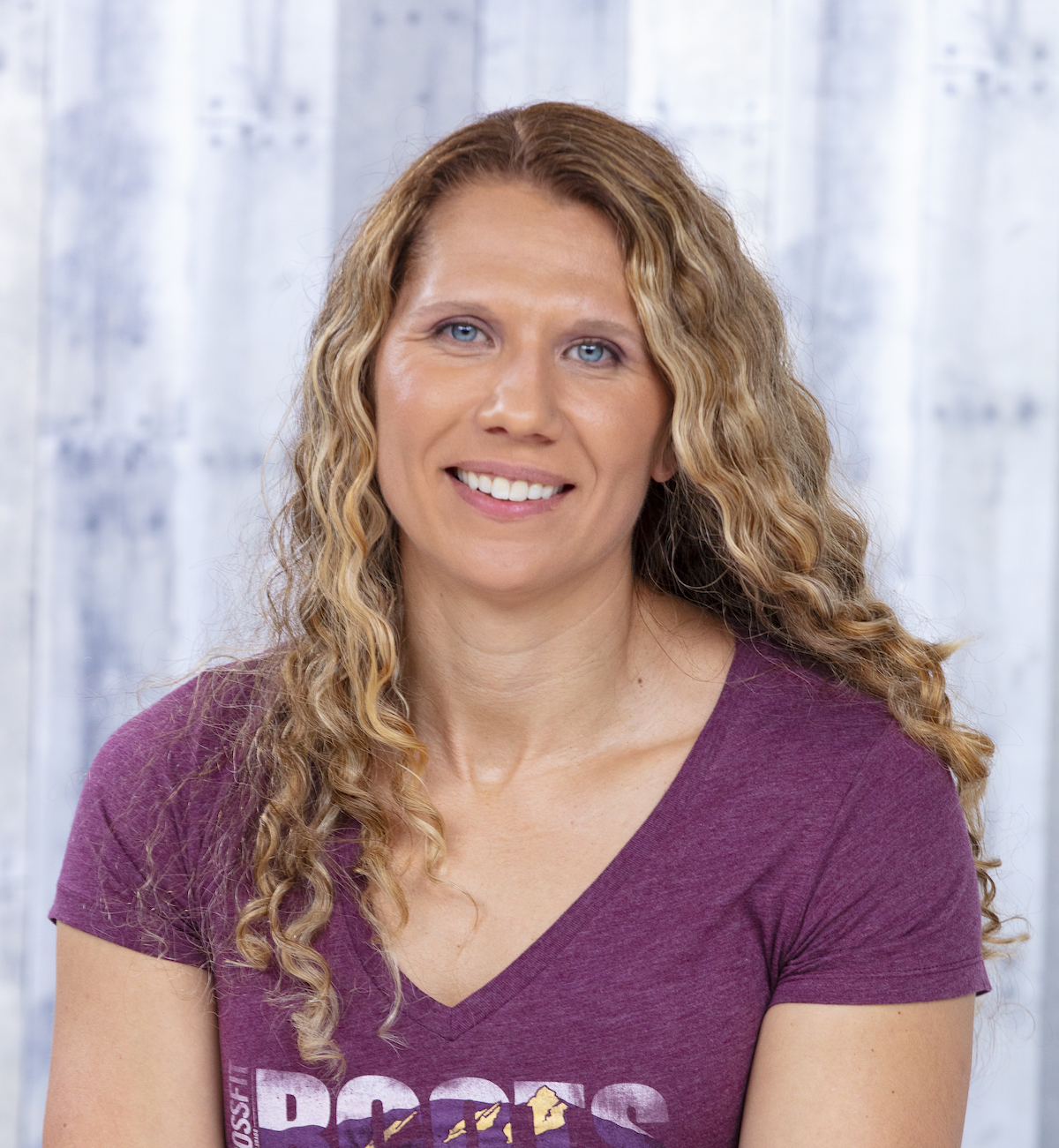 About
OptimizeMe Nutrition is run by EC Synkowski, who holds an M.S. in Human Nutrition & Functional Medicine and is a Certified CrossFit Level 4 Coach (CF-L4). The mission of OptimizeMe Nutrition is to provide individuals with education and tools for them to find their optimal nutrition.
Course Curriculum
Affiliate Nutrition Program - Essentials
Available in days
days after you enroll
Frequently Asked Questions
Do I get access to the Nutrition Essentials program?
Yes, you get access to Nutrition Essentials for one year. This access does not count towards your purchased passes. Your members get lifetime access (i.e., as long as the program is on Teachable, they have access).
How long do I have to sell the passes to my members?
One year. No exceptions.
What if I am unhappy with the program?
Refunds to you are available within the first 30 days of the program purchase. If refunded, you and any students enrolled in the program with your passes will be removed and all remaining coupon codes will be inactivated. OMN is not responsible for any refunds your members for individual program passes.
How is purchasing the Affiliate Nutrition Program different than the Nutrition Essentials Program?
Separating the Affiliate Nutrition Program (ANP) from Nutrition Essentials allows for different pricing options for groups and registration. With ANP purchase, you (the purchaser) also get access to Nutrition Essentials (see above). Finally, the ANP materials contain instructions and marketing materials not relevant to your members taking Nutrition Essentials.
TERMS OF USE
By purchasing this product, I agree to these Terms of Use.

DISCLAIMER
This information is being provided to you for educational and informational purposes only. It is to educate you about general nutrition practices and as a self-help tool for your own use. It is not meant to substitute for the advice provided by a medical professional. You should not use the information contained herein for diagnosing or treating a health problem or disease. This information is to be used at your own risk based on your own judgment. For my full Disclaimer, please go here.
EC Synkowski (d/b/a OptimizeMe Nutrition) is not licensed, certified, or registered by the State of Colorado as a healthcare professional, nor is she subject to licensure, certification, or registration by the State of Colorado.